FULL-SPECTRUM CBD-RICH EXTRACTS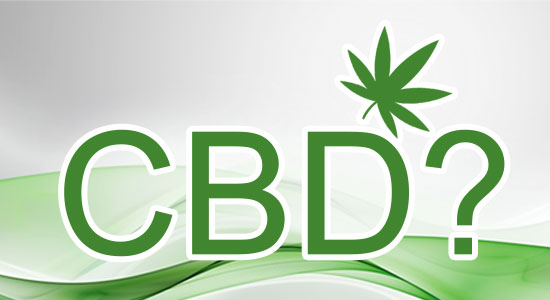 Cannabidiol (CBD) is a phytocannabinoid discovered in 1940. It is one of 113 identified cannabinoids in cannabis plants and accounts for up to 40% of the plant's extract. In 2018, clinical research on cannabidiol included preliminary studies of anxiety, cognition, movement disorders, and pain.
Cannabidiol can be taken into the body in multiple ways, including by inhalation of cannabis smoke or vapor, as an aerosol spray into the cheek, and by mouth. It may be supplied as CBD oil containing only CBD as the active ingredient (no included tetrahydrocannabinol [THC] or terpenes), a full-plant CBD-dominant hemp extract oil, capsules, dried cannabis, or as a prescription liquid solution. CBD does not have the same psychoactivity as THC, and may change the effects of THC on the body if both are present. As of 2018, the mechanism of action for its biological effects has not been determined.
In the United States, the cannabidiol drug Epidiolex was approved by the Food and Drug Administration in 2018 for the treatment of two epilepsy disorders. Since cannabis is a Schedule I controlled substance in the United States, other CBD formulations remain illegal to prescribe for medical use or to use as an ingredient in foods or dietary supplements.
However, with the increasing popularity of CBD, people's demand for CBD is also rising. A variety of CBD products appear in the world market. HEMPRINO also complies with the market demand. According to market research, our professional technical team made some research and create a wide selection of options to choose from our premium quality product line. For more details of products, please browse our and details page.
Recently, USDA Approves First State and Tribal Hemp Production Plans. Relative hemp newcomers Louisiana, New Jersey and Ohio have leapfrogged states with more established hemp programs in winning first approval for their 2020 regulations.
The U.S. Department of Agriculture (USDA) said Friday that those three states are the first with approved hemp regulations.
The three plan to allow commercial cultivation for the first time in 2020.
Federal law allows states, territories and tribes to take the lead on regulating hemp production – but only with the blessing of the USDA.
Requirements include the collection of geographic data on hemp producers and a plan to destroy any hemp that exceeds the federal limit of 0.3% THC.
The USDA's baseline regulations came out at the end of October, starting a 90-day clock for the agency to start approving or rejecting state and tribal hemp plans.
The USDA said it has received hemp proposals from an additional 16 states, though some came in before the national rules were released. All are under review.